Yeehaww, cowgirls! Today, I have a blog post all about my Western style inspiration! I have been quite frankly obsessed with all things western recently and I am desperate to add a few cowgirl inspired staples to my collection so I can fully embrace it! Leather belts, fringing, tassels, boots and shirts - I love it all! My last 'Style Inspiration' post was all about Vintage Mexicana style, you can read that
here.
I love how Western style is so season-friendly and it's easy to go from Summer to Winter by just changing your jeans into a pair of shorts. With all the fringing, I definitely feel like a couple of DIY's are coming on! Gidddddy up!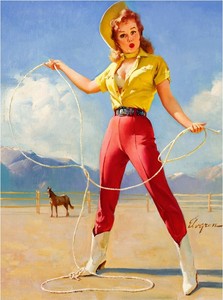 Some modern styles that have a Western vibe -

Western Pencil Skirt
Hell Bunny
BooBoo Kitty Couture
Reno Western Shirt
Collectif
Western Shirt
AJ's Western Wear
Black Leather Belt
New Look
Tan Leather Belt
New Look
Cowboy Boots
eBay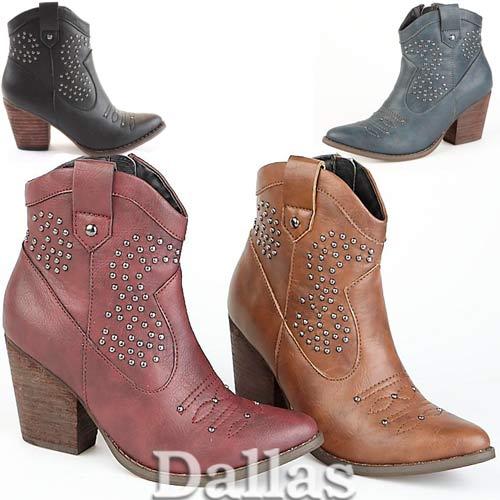 Cowboy Boots Available in Tan, Black, Grey and Oxblood
eBay
One of my favourite shops for Western style pieces is
Fables By Barrie
. I still dream of being lucky enough to own some of their amazing pieces!
Here are a few of my top picks...
Georgia Dress in Red
Dixie Pants in Navy/Red
I NEED these!
Ivy Skirt/Dakota Shirt in Rose/Ivory
My dream ensemble!
Scarlett Bustier/Lita Shorts
Hell to the YES!
Right, Cowgirls! I hope you enjoyed my western-themed post and feel inspired to don some tassels and boots!
All my love,