It's the 1st of October... That means three things - We're basically in Autumn (Despite the ever-changing British weather!), HALLOOOWWEEEN and Christmas (
yes I said it
) is just around the corner. I know everyone and their Mother says this, but where the heck has 2014 gone!? Seriously!
Anyway, with the colder months fast approaching it means you're going to have to dust off your cardigans and dig out your jumpers before the chill well and truly arrives! I have to admit, I
love
autumn/winter - there are fewer things better for me than coming home from cold winters day, peeling off all of your layers, lighting a cozy candle, making a hot chocolate (and yes, I'll have the cream & marshmellows too, ahem!) and snuggling under a blankie. Tell me that doesn't sound heavenly?
For the days that you can't remain in your pajamas *siiigh* I have concocted a little post to give you some maroon-hued inspiration for outfits during the autumn... Or fall as the American's say!
Collectif
Joanna Ost
Paloma Faith getting it right!
Vintage Vandalizm.
Tartan is a MUST for when it gets chilly!
Hell Bunny
Molla Mills
Vivien Of Holloway
Vivien Of Holloway
Hadley Smythe
And this is a little section dedicated to Queen Of Everything Dita Von Teese as I feel she does Autumn Winter so well...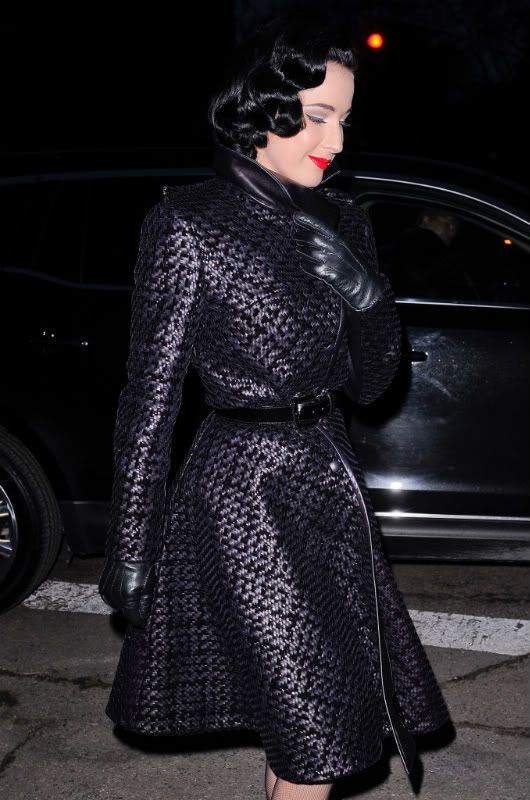 Phewww... That's a lot of Dita! But there is no such thing are too much Ms. Teese, is there?
Here are a few things that I think are essential for keeping your vintage flair during the colder months because there's nothing worse than just chucking a coat over you pretty outfit and ruining it - instead incorporate practicality whilst still looking like a vixen!
Autumn/Winter Style Essentials:
Leather gloves
A few pairs of good quality thick tights
Lots of tweed and tartan - circle skirts, pencil skirts, coats, blazers, dresses
Some long sleeve fitted shirts
Shirt dresses
Lots of cardigans
Faux fur collars
Below the knee coat
Tightly fitted knit sweaters - polo, boat, scoop necks
Heavy circle skirts
A vintage cape
Hats - beret, pillbox, fedora
Pussybow shirts/sweaters
Lace up boots
Brogues
A good pair of jeans (Freddies, Lady K Loves)
A scarf - tartan, leopard, black, red, basically any colour you like! Match it to your outfit!
I hope you enjoyed reading. Let me know your autumn winter picks for this year down below in the comments!
With love,