So, I have been meaning to do this post for a while as it incorporates two things that I completely adore - Vintage style AND affordability. Now, when I say 'vintage style' that can range from rockabilly to pin up to classic vintage as I feel my fashion spreads across all of those (However, I have spoken about that in a previous post!) so I should have at least SOMETHING that suits your taste here! I am an avid eBay shopper so a lot of my bargains will be from there. Although, I have only listed things that are Buy It Now from sellers that have a large stock of the items and the listing has a very long time left (In most cases, when the item finishes, the seller usually just relists again). I have been shopping second hand for years now and there are fewer things in life that get me as excited as discovering a perfect find for a perfect price (£4 and under, hehe!). I found a Collectif Anchor Skirt in my size in a charity shop for £2. I am rather lucky when it comes to charity shopping, but good things come to those who wait!
Here is my shopping list of vintage-inspired things at the lowest price I could possibly find! Over the years, something that I have learnt was that clothing can be interpreted and styled in so many different ways meaning that something that looks very modern or plain can be styled up so that people immediatly associate you with the 1940's or 50's. A plain colour pencil skirt is modern on its own, but when paired with a thick belt and a gingham halter neck will instantly scream 'Pin Up'. Be open-minded :-)

I can't wait to order a few colours of this pinafore style pencil skirt. I love it as something a bit different to the usual pencil skirt or circle skirt. Perfect for Autumn Winter. Comes in Black, Grey, Royal Blue, Denim Blue, Navy and Beige.
£8.99


These attachable collars will glam up any cardigan or dress.
£3.13
I was hesitant about these little shrugs, however, I noticed quite a few dresses look even more amazing with bolero style mini cardigans over. So, I ordered one just to trial it out and see what it looked like and I am a complete convert. I own the red long sleeved one below and it is perfect now that the weather is getting colder as I just sling it over my halter neck dresses and it doesnt just provide a bit of coverage and warmth but it gives your dress a completely new look as they can often look like they are actually part of the dress (I have a Hell Bunny dress that has a sewn on bolero)! I am tempted to get all the colours because they are ridiculously cheap! They come in black, white, pink, blue, red, coral, grey and brown.
Short sleeved - £2.95

Long Sleeved - £3.50
Dream top. I would have purchased it if I had the money. I just love gingham.
£10

Seamed Stockings. A must.
99p
Primark PVC circle skirt. I absolutely LOVE this skirt... However, I haven't seen it in my local Primark so I may have to take a trip to the Brighton one!
£14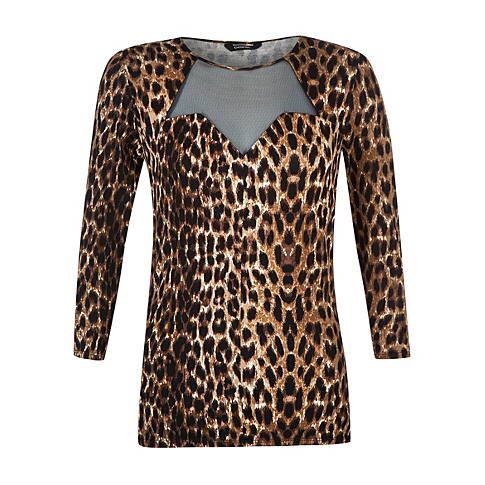 Leopard print mesh top from George at Asda.
For me, in regards to Pin Up style tops, it's all about the neckline. So, even a plain top with a sweetheart neckline can really give off a Pin Up vibe. Other good necklines are halter or scoop neck.
£10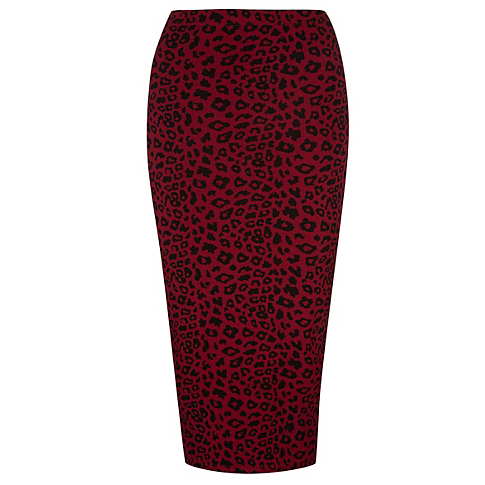 Red leopard print pencil skirt
George at Asda
£10
Leopard print and black dress from New Look
£24.99
Fluffy Print Cropped Jumper from New Look
£17.99
Comes in a few different colours
So I think that is the end of Part 1 of my 'Vintage Style On A Budget' series. I will keep posting as soon as I find more! Also, please let me know if you have any little treasures yourself as I am always after a bargain :-)
The trouble is, most of my clothes are second hand and I know it's annoying when you fall in love with a garment but know you can never get a duplicate (However, quite the opposite for the lucky lady wearing it!)
I have many many blog posts that I am looking forward to doing, so stay tuned!
to be continued
With love,
Amber Rose x